Create Teams
Create a team using a simple point and click interface. Create different teams to span different markets, or create teams based on agent seniority.
Lead Broadcasting
Lead broadcasting is the heart of FiveStreet. Automatically broadcast new leads to your team. Redirect leads to a different team at the click of a button. Get notified as soon as somebody claims the lead.
Mobile Friendly
FiveStreet doesn't make you install any software; it uses your smartphone's built in email and text messaging to send lead notifications.
Lead Stats
See how many you have received from each lead vendor. Slice and dice by date or geography. View the total value of leads that have been sent your way.
Team Insights
Structure your weekly team meeting around FiveStreet's dashboard. View recent leads by date of last activity. For every lead, see the claiming agent and the lead's current status.
Export a .CSV File
In a single click, export a .CSV file of your lead data, suitable for importing into Excel or your CRM.
FiveStreet can automatically send your online leads to other leading real estate applications. Get your leads out of your inbox and put them to work.

Top Producer is a leading real-estate CRM that helps you manage your whole pipeline.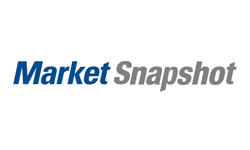 Market Snapshot provides relevant prospect and client nurturing, delivering up-to-date local market data, along with listing and sold alerts.

MailChimp lets you build and send ongoing email drip campaigns or monthly newsletters.